A privileged location for growing Vines next to the Sierra de Algairén mountains
An exemplary wine-making project
Celebrations and Events
We offer private individuals and companies the chance to use the main area of the Winery to hold events, meetings and celebrations. There are different options for the events, which can be held both inside and outside the building, in different spaces.
The catering service can be provided by the client or arranged by Dominio de Longaz. For more information about this service, please contact us directly.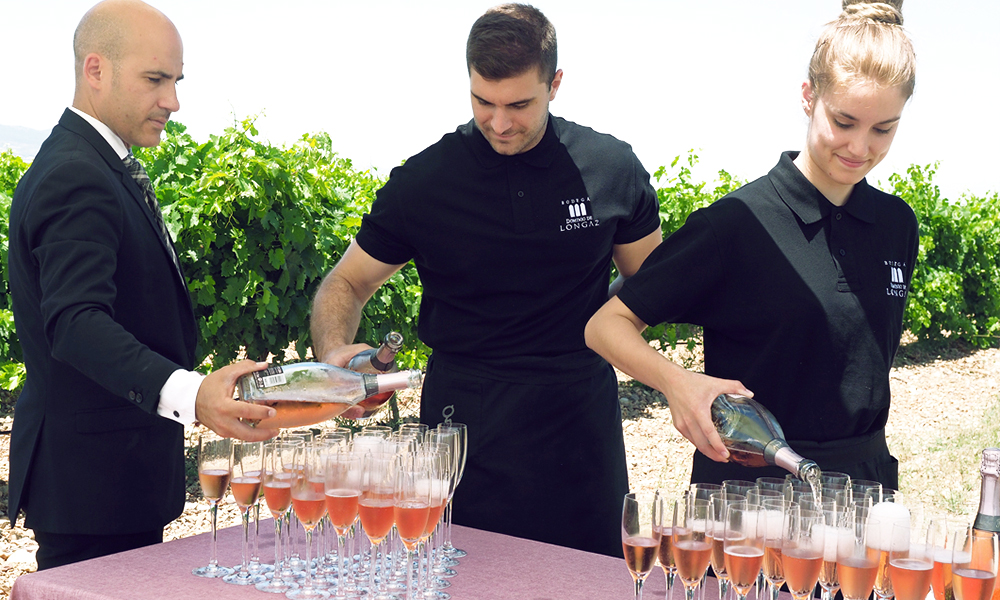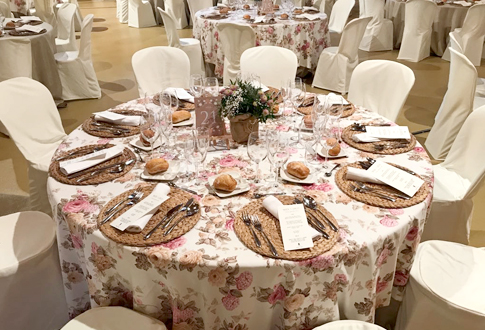 WEDDINGS AND CELEBRATIONS
You can celebrate your wedding or that special event in a unique and exclusive location that is full of attractive features. Make use of our interior spaces between barrels and use them in combination with our exterior spaces in a unique landscape setting.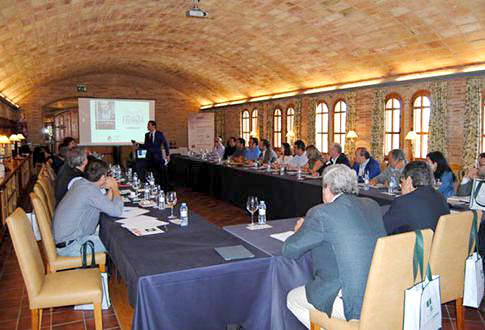 COMPANIES AND PROFESSIONALS
We offer companies and professionals the chance to use our facilities for meetings, presentations or business lunches in a setting as practical for your needs as it is unusual. We have different spaces that can be adapted to any needs that may arise.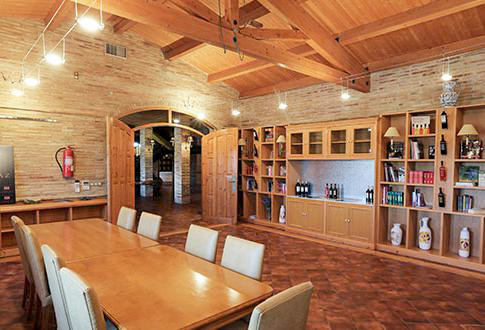 PRIVATE INDIVIDUALS AND SMALL GROUPS
We want to publicise our project and its possibilities and with that in mind we adapt to any suggestions made by small groups and private individuals.

Location
Partida la Pardina, Camino Virgen de Lagunas, s/n,
50400 Cariñena, Zaragoza
DATA CONTROLLER: Dominio de Longaz, S.L.

COMPANY NAME: Dominio de Longaz, S.L.

TRADING NAME: Dominio de Longaz, S.L.

PURPOSE: Respond to the message sent to us via this form

LEGITIMISATION: Your consent that you want to communicate with us.

RECIPIENTS: Your data will be stored in Visualcom, our e-mail and hosting provider, who also complies with GDPR.

RIGHTS: Evidently, you have the right to access, rectify, limit and delete your data, among other rights.

You can consult additional, more detailed information on Data Protection in our Privacy Policy